Devoted readers may hazily recall that back in November last year I posted about the upcoming
free bus service
in Worcester Park on the 10th August and pointed you in the direction of the folks at
red-rf.com
for information. Last night some kindly person
commented
to point out that red-rf's web site was broken and spewing out error messages but fear not!
Worcester Park Life
has come to the rescue and the new August edition, available in print tomorrow, has a two page feature entitled "Classic Bus Day" on pages 10 and 12 with all the details you'll need to enjoy what should be a very entertaining and nostalgic day. If you can't wait until tomorrow to get your hands on a hard copy of Worcester Park Life you can always jump the gun by downloading the PDF from
here
.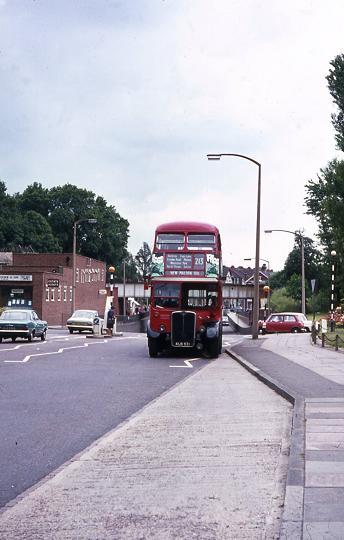 On another historical note I was chatting to a neighbour last night who related that Brinkley Road, until the 1930s, had a clear view over the fields below and can remember his neighbour talking about watching the German prisoners-of-war working in the fields during the First World War...... seems hard to believe 90 years on.
EDIT:
Steve's on the case and hopefully the website should be back up soon!
UPDATE 09:20:
The
site's
back up. Nice work!