Don't get too excited. I do like to keep up with WP activities and with duty done about the Christmas event make a note of Sunday 10 August 2008 as "August 2008 marks the 50th anniversary of the withdrawal of London's first red bus route operated by low-bridge double-deck buses".
"To mark the anniversary, Red-RF Events is organising a running day on Sunday 10 August 2008. This will feature the routes and buses of the area, concentrating on buses in operation during the life of route 127, from 1941 to 1958. Buses will run free services available to the public and full details will be provided on this site. A commemorative programme will be produced nearer the time, but will not be required for travel."
I'd recommend a brief visit to their site for no better reason than it has a picture of an old red bus by WP station.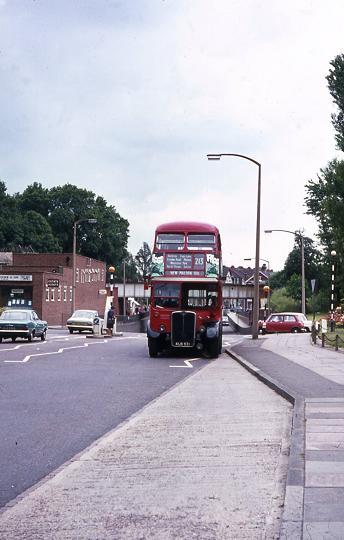 As you can see a new mini-poll has appeared on the left about the Christmas event so please do cast your vote.